Latest News From Gypsy Dream
• Monika Wolf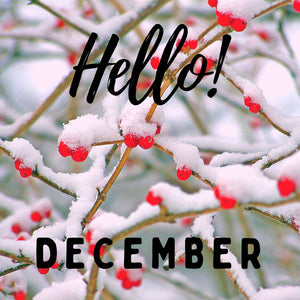 Greetings from Vancouver Dreamers! Soon I will be out on the West Coast of Canada for my yearly Saree Safari.  My yearly summer trip to my hometown of Vancouver didn't happen in 2022, but I am happy to announce new sarees are on the way in time for 2023!     I never know exactly what will be in my trunk from India, sometimes I only have one skirt colour/trim combo from the dozens of sarees I purchase.  If you see a skirt that you adore-GRAB IT! Chances are, it is a one-of-a-kind Padma creation. Gypsy Dream offers layaway plans to fit any...
---
• Monika Wolf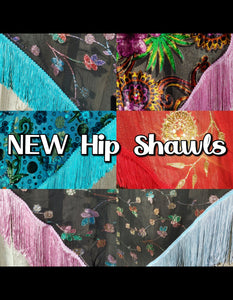 Late Autumn is upon us and thoughts of Winter and the Holidays, just around the corner.  Gypsy Dream has a few great gift ideas for the dancers on your list.  First, we have some brand new HAND MADE hip shawls made from up-cycled sarees or burn-out velvet.  The best thing about these hip shawls is that that the proceeds made from the sales, go directly to the local Kitchener-Waterloo Christmas Hamper Project!  So our hip shawls are the gift that gives twice!     If you can't decide on the right gift, we also have Gypsy Dream Gift Certificates available...
---
• Monika Wolf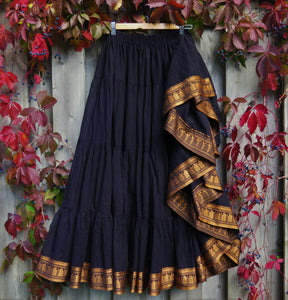 Time to take a break and give thanks to all my customers and fellow dancers who make this shop possible. THANK YOU!!! 2020 & 2021 have been a time of uncertainty for most or many of us.  After my family, I can not even imagine my life without dance or creating costuming but with classes and performances being canceled worldwide for over a year, things felt really bleak.   This summer I decided to go ahead and pick up the new saree stock awaiting me in Vancouver, and hope dance will recover slowly. It will. I can FEEL it!   Thank...
---
• Monika Wolf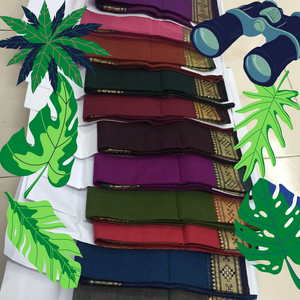 Greetings from Vancouver, Canada Dreamers! I am out on the West Coast of Canada on my yearly Saree Safari!  Once a year, I go to my hometown of Vancouver to visit loved ones and to pick up the sarees I order from India via my importer Raj.  Well, 2020 happened and the world ground to a halt so I didn't have new Padma stock. This past year gave me time to move into a bright new studio, build a brand new web shop and sew up a storm of skirts for the SALE rack-so check out the deals! Now, get ready! ...
---
• Monika Wolf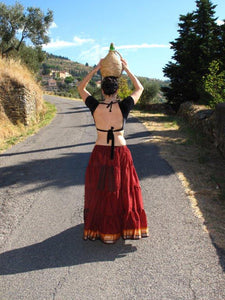 Greetings Dreamers! Welcome to the NEW and improved Gypsy Dream Clothing Web Boutique!  This new online shop is long overdue, I know.  Since the creation of Gypsy Dream in 2008, there has only been one website and it was beautiful, but it was slow and  wasn't compatible with mobile phone purchases.  With this new web boutique you can search for items by product such as "choli" AND by feature such as "velvet" or "iridescent" if you are looking for specific items-this is really exciting! I am always trying to improve your shopping experience with Gypsy Dream, so if you have any...